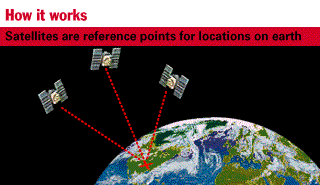 So X is where we really are (and that's what our receiver would show if it had perfect clocks) but what if our receiver's clock was a second slow compared to universal time?
It would call the distance to satellite A 5 seconds instead of 4. And the distance to satellite B would look like 7 seconds. That causes the circles to intersect at a different point XX:
So the difference between X and XX is the error that our imperfect clocks would cause.
This is where a little trick of geometry can help.