Internet Connection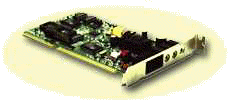 In today's rapidly changing business world, information is a valuable commodity. The Internet has proven itself a useful tool for many businesses. The Internet can help you expand into new markets, research products, place orders, track courier shipments, and do all your banking online. In fact, Internet banking has become such a complete service the only thing you can't do from your computer is withdraw cash! suppliers
Not only will the Internet allow you to go out and retrieve information, but it also allows customers to receive data and support from you 24 hours a day, 7 days a week. With an effective web presence you can:
Educate consumers about your company, products, and services you offer, allowing them to make more educated purchasing decisions and establishing your reputation as a solid and knowledgeable firm.
Sell products and services directly to the consumer using an online ordering and billing system. Customers can browse catalogs online from anywhere in the world, giving your products a range far outreaching conventional advertisements.
A system can even be set up that is intelligent enough to automatically take orders, track inventory, and print the neccessary receipts, invoices, and shipping manifests.
You and your business can acces the internet through any one of a number of methods:
Single PC, Single Connection. The simplest solution for a single PC at home or at work is a single dial-in account. We can supply a flexible number of hours for your dial-in account and any number of e-mail addresses you require, as well as knowledgeable support staff available 24 hours a day, 7 days a week if you have any questions or concerns.
Multiple PCs, Multiple Phone Lines, Multiple Connections. Just as in the Single PC/Single Modem solution, if you have more than one PC each equipped with its own modem, we can offer site packages for online hours, as well as multiple e-mail addresses for you and your employees.
Multiple PCs, Single Phone Line, Single Connection. Using network sharing technologies, we can connect two or more of your systems through the Internet using a single phone line and modem, offering enhanced convenience and connectivity to your home or business.
Once you've decided to be online, you can then decide on the method of connection.
Dial-Up Account. Using a Modem, your computer dials in to our system via a normal phone line, giving you access to e-mail, web browsing, and any other Internet related activity. If you require more speed, we also have special digital lines available to users whose modems are equipped with the X2 56K standard, offering twice the bandwidth and speed of our conventional analog lines.
High-Speed Access. If the Internet takes a more prevalent role in your business needs, we can equip your home or office with a high-speed permanent connection. This system has the potential to be up to 28 times faster than normal dial-up access, and offers the added bonus of running on a dedicated line, keeping your phone line free for important calls and faxes.
With over five years experience we can get you and your business on the Internet quickly and easily with any one of a number of connection solutions.