Combine Different Aspects of Your Office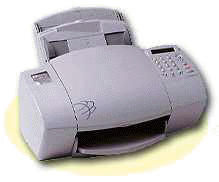 Economy can be the key to success or failure in the small or home office of today, and Multi-Function units integrate many of the machines you use everyday into a single, relatively inexpensive machine. In just one box you can:
Print

In Thermal Paper, Ink Jet, or Laser quality, depending on the model (Often in color!) directly from your PC.

Fax

A standard 14.4-baud fax machine, capable of sending all your paper documents.

Color PC Fax

This gives you the ability to send very high quality full color faxes directly to another PC anywhere in the world.

Scanner

Scan photos or documents, either for use on your PC or to send to others via color PC fax or e-mail.

Photocopier

Copy documents and photos without the need for a large, bulky photocopier.

Telephone

A conventioanl telephone, often with various speed-dial and seakerphone functions.

Voice Mail

Receive and monitor voice mail when your out of the office.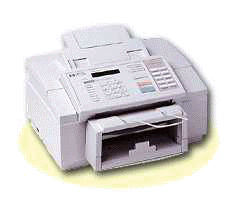 Hewlett-Packard runs a valuable information site regarding multi-function, all-in-one prducts, as well as an easy to use for to help you choose whic is best for you.